ホーム > 英語通信 > Daisetsu Mountains
Daisetsu Mountains
Over the weekend, I went to the Daisetsu mountains . . . twice! On Saturday I hiked up Red mountain (Akadake) and on Sunday I hiked up Green mountain (Midoridake). It was so beautiful in the mountains. The weather was warm and sunny. It was so sunny that I got a sunburn. Ouch! In the early morning there were some low clouds at the foot of the mountains. Here is a picture of a mountain poking through the clouds.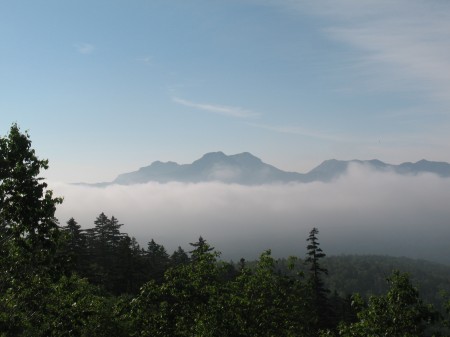 On both mountains there was still a lot of snow. On Red Mountain there were even some skiers. I was very surprised to see people skiing in July.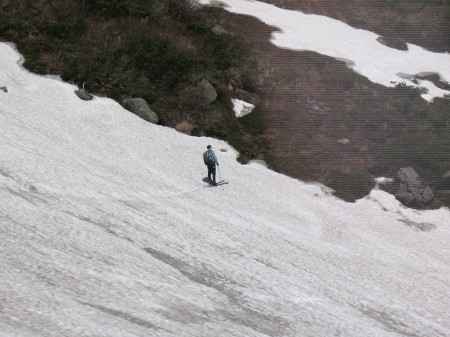 The trail was pretty difficult. It wasn't too steep or too long, but it was very wet and snowy in some places. At one point, the trail was completely covered by a muddy creek.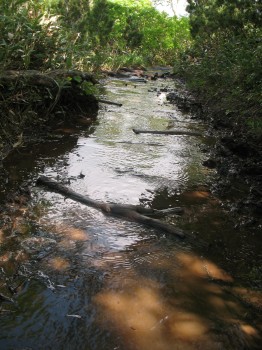 Up on the Daisetsu plateau, there is some really interesting wild life. I saw a very unusual lady bug. Most lady bugs are red with black spots, but this one was orange with yellow spots.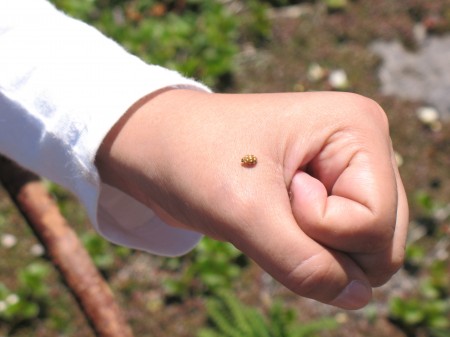 There were some bigger animals too, but we didn't see them. We heard the call of a pika, but it was hiding. It sounded like a pikachu. We also saw a sign that warned us of bears in the area. Kyle wore her Chicago Bears shirt to show the bears that we are friendly.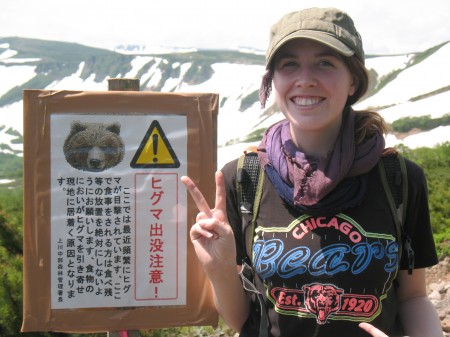 In addition to the mountain animals, there was also some amazing plant life. There were many different colors of wild flowers covering the mountainside. Here is an example of some of the flowers we saw.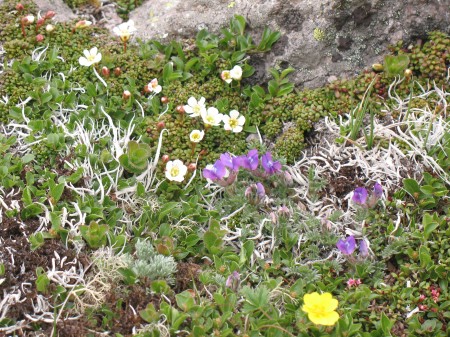 From the summit of both mountains there was a great view of Asahidake. Asahidake is the highest mountain in Hokkaido. It is 2291 meters high.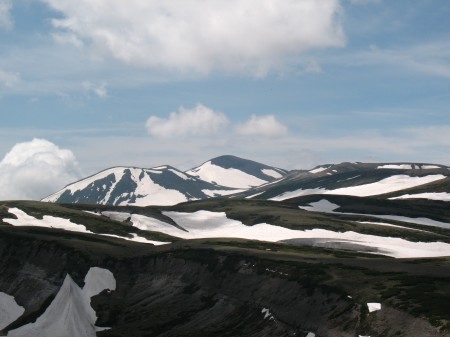 After the hike on both Saturday and Sunday we went to an Onsen. It was my first time to take a hot spring bath. It felt very soothing on my skin, except where I was sunburned!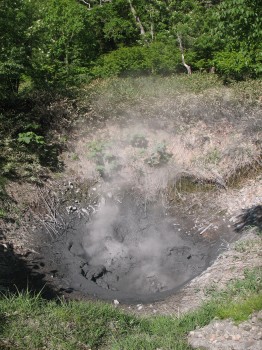 Don't worry, the bath I went in wasn't this dirty or this hot!